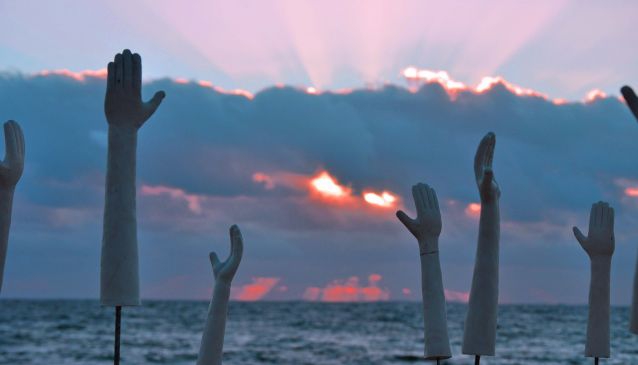 More Free Things to do in Perth
Editorial
More great ideas on having fun in Perth without blowing a hole in your wallet
You've already done most of the free activities we've suggested in 'Free Things to Do in Perth' and still have time for more? Then why not let us give you some extra ideas on how to have fun in Perth without blowing a hole in your wallet.
1. Parks, Playgrounds & Beaches
Perth is blessed with more than her fair share of beautiful beaches, picturesque parks and fun-tastic playgrounds. We bet you'll be wondering which ones to explore when there are so many to choose from. In terms of iconic places of interest, you can't go wrong if you visit Kings Park and Botanic Gardens . This huge 406 hectare (1004 acre) attraction is the world's largest inner city park and is a peaceful retreat for anyone wishing to momentarily escape from life's stresses; it is the perfect spot to relax and take in the stunning city and river views while looking at unique flora and native fauna. There's a lot to do in this park: you can take a free guided tour, have a picnic or do the Aussie thing and 'put a shrimp on the barbie' (have a barbecue). Kings Park has many barbecue pits that are free for the public to use. No pre-booking is required and all the park asks of its visitors is that the pits (and park) be left clean and tidy for the next visitors. Kings Park has several playgrounds that cater for kids of all ages; there is also the Rio Tinto Naturescape area that has been specially designed to let kids enjoy a 'bush' experience right in the middle of Perth city. Other parks and reserves that are worth exploring include Reabold Hill , Wireless Hill, Point Heathcote Reserve, Whiteman Park and Yanchep National Park. Most of these also have walking trails, toilets, barbecue pits, playgrounds and play areas for families and kids to have fun.
If you prefer to stroll along the beach and enjoy the magnificent views of the Indian Ocean, or have fun in its clear blue waters, then why not just chill at some of Perth's numerous beaches. The beach and surfing culture is extremely strong along WA's 12,889 km (80087mile) coastline and Perth's coastal suburbs. You'll see people, both locals and tourists, fishing and engaging in a variety of water sports such as, but not limited to, windsurfing, kite surfing, surfing, snorkelling, diving, paddle boarding, boating and kayaking. Free barbecue pits are also available at many beaches. Some of Perth's most famous beaches include Cottesloe Beach, Scarborough Beach and City Beach which form part of Perth's scenic Sunset Coast. These beaches are accessible by public transport and a mere 20 minute drive from Perth's CBD. A little further north is the fascinating Marmion Marine Park and the seaside shopping and restaurant hub of Hillarys Boat Harbour. If you want to explore the beaches south of the Swan River, Fremantle's gentle Bathers Beach and scenic South Beach easily come to mind. Again, free barbecue pits and changing facilities are available at many of Perth's beaches.
2. Public Events
Perth's events calendar is brimming with loads of public events that cater for both young and old alike. Some of the major ones include Australia Day Skyworks which takes place every January 26. This day of special events and festivities culminates in an impressive firework display that lights up the Perth skyline and the Swan River.
History and architectural buffs will love Open House Perth and Perth Heritage Days which take place in November. Many government buildings, private firms, schools, gardens and other places of interest open their doors to the public and some have tour guides who will bring you around these places of interest. Free talks, exhibitions and performances are held at these events.
Another favourite of ours, Sculpture By the Sea, arrives at beautiful Cottesloe Beach in March. This open-air display of art is extremely popular with both locals and tourists alike. Many stunning pieces, created by famous international and Australian artists, are displayed to perfection on the white sand of Cottesloe against the backdrop of the azure Indian Ocean. And to enhance this picture perfect setting even more, be sure to go there just before sunset. It is just… "WOW" to watch one of WA's famous vermillion sunsets with these sculptures presiding there. It's the perfect marriage – Mother Nature's beauty and Man's creativity.
3. Greyhound racing (corner of Albany Highway and Station Street, Cannington)
Fancy watching some greyhounds race? Then make your way to Greyhounds WA Cannington and marvel at the speed of these graceful canines. The dogs race on a sand track that has a circumference of 446.5 metres and a width of 6 metres. The race distances range from 297m to 774m. Most greyhound owners are hobbyists who race their dogs for pleasure. Admission is free on Wednesdays and the gates are open from 6pm. The races normally begin at about 6.40pm and end at 9.50pm. Parking is free and simple meals are available in the enclosed public area.
4. Heirisson Island (Causeway, East Perth)
Heirisson Island (aka as Matagarup in the local indigenous language) is located in the middle of the Swan River and a major road, Causeway runs over it. This small 285,600 square metre island is of great significance to the Nyoongar People, being a former hunting ground of the indigenous people. A statue of Yagan, an important aboriginal warrior, can be found there. Today, Heirisson Island is better known for its resident kangaroos. A small colony of Western Grey kangaroos can be found in the enclosed section in the southern part of the island. The kangaroos (roos) are rather tame and generally do not mind people stroking them. However, please do not feed them. Photography buffs can have fun taking snapshots of the roos and the Perth city skyline from Heirisson Island. We suggest going there in the early morning or at dusk when roos tend to be more active. The island is easily accessible and free parking is available. Don't forget to bring some insect repellent, a hat and sunscreen with you.
5. Free Views
Everyone loves a good view and here's list of some of Perth's best views north , south and east of the Swan River. These are easily accessible by car and well worth a visit. Some offer fantastic 360 degree views while others are located on elevated ground and sweeping vistas are yours to savour. Depending on the location and weather conditions, you might be able to enjoy panoramas of the Perth city skyline, the Swan River, coastal plains, surrounding suburbs, the Indian Ocean and Rottnest Island.
With all these wonderful suggestions, who says you can't enjoy Perth for free? Have fun!
If you enjoyed this article and would like to receive updates on new ones coming out, please go to our Facebook page and like us. Thanks!